Code
Articles
Linux Magazine
I have written several articles for Linux Magazine international exploring key areas of open source software and technologies. Some of my articles have been features on the cover of the magazine.
Freely accessible articles:
'The Good, the Bad and the Ugly': article exploring other open source alternatives to Android.
Originally on Linux Magazine issue 179.
'Hey Mycroft': article exploring Mycroft, an open source virtual assistant.
Originally on Linux Magazine issue 211.
I have written about a variety of topics in the Science and Technology section and edited a number of articles for this division of the magazine. My articles mainly pertain to the role of technology in our current lives.
Examples include articles analysing the growing importance of AI voice assistants, and the apparent trends of the technology industry in 2017. I wrote for both online and physical editions of the magazine.
Some of this content is available online.
• I was tasked with writing articles on various complex technologies, and subjects related to the software industry as a whole. Examples include articles on Fortran, Board Support Packages, FPGAs, Linux distributions, and more.
• These articles attracted the attention of online open-source development communities. In the 12 weeks following my arrival, the number of average monthly unique visitors to Codethink's blog more than doubled in respect to the prior 5 months of 2019. This stemmed from a significant growth in readers from developer communities on Reddit.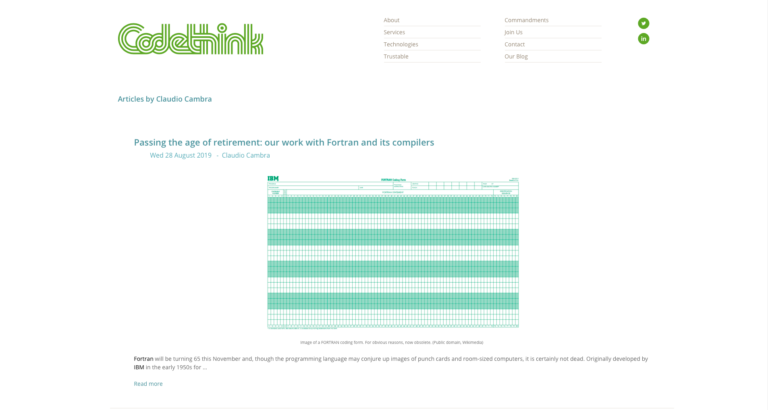 Layout
Ubuntu User International
Raspberry Pi Geek
I worked with Linux New Media and completed layout for twelve magazines in total, developing my design sensibilities and my skills with Adobe InDesign.